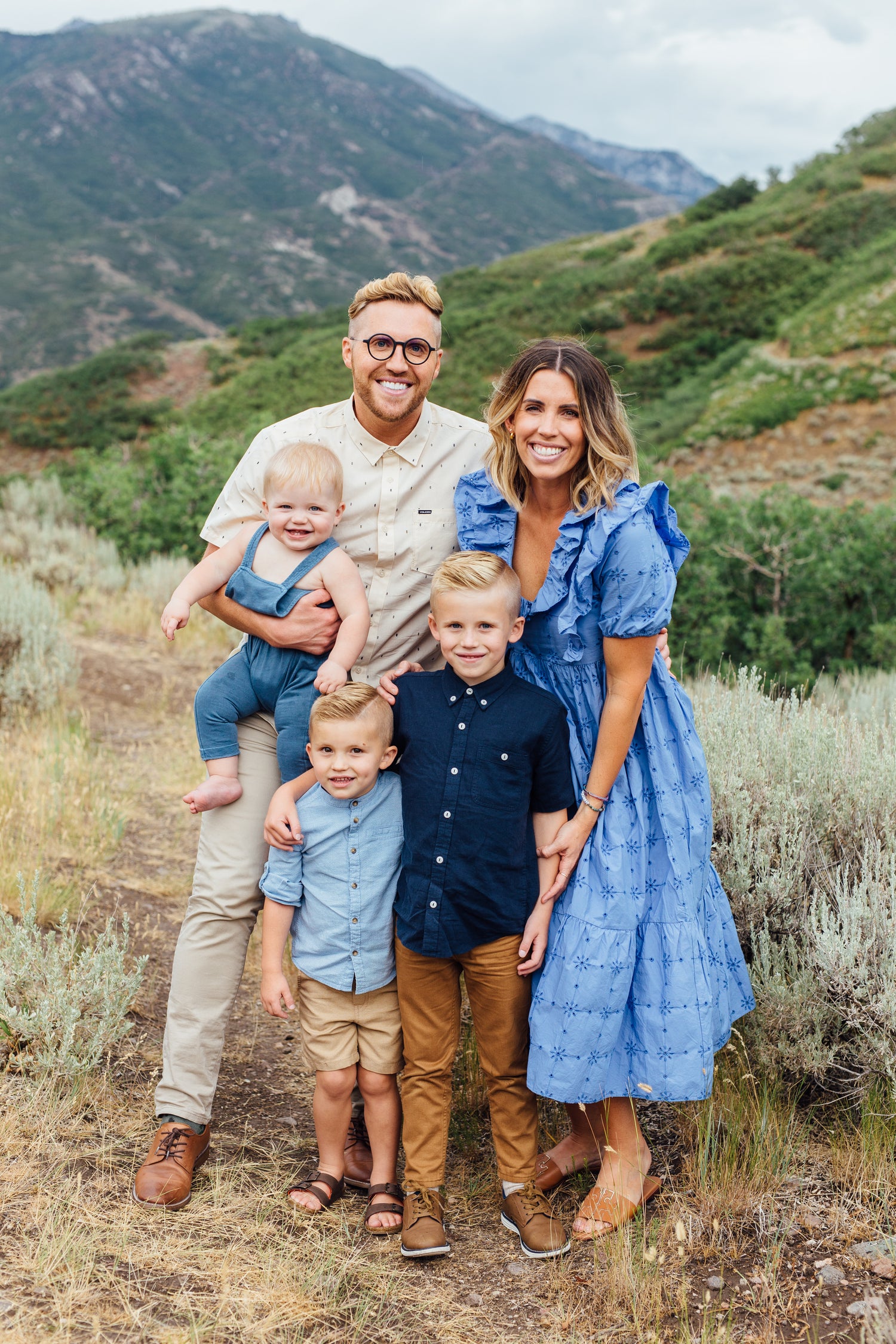 The idea for SplashZen came sometime between our 2nd and 3rd kids (all boys). They loved "tubby time", but hated hearing "STOP SPLASHING!" over and over again from mom and dad. 
Our bathroom was wearing fast from water damage and we dreaded bath time and the inevitable water war zone.
We knew there had to be a way to solve this problem, so we got to work.
3+ years later, after focus groups and surveys with real moms and dads, design ideas and prototypes, revisions and sourcing, SplashZen was born.
This product is solving a problem all parents (and grandparents, and guardians, and caregivers) have. It's turning bath time from dread to joy. 
Dog owners have also embraced SplashZen, and we use it to bathe our Mini Goldendoodle, Blossom.
We use SplashZen every day because it works. We miss it when we travel. Every parent who finds out about it either says "OMG, I need that!" or "I wish I had that when my kids were little!"
We hope you enjoy it as much as we do! 
- Rodney & Tanya Rasmussen
SHOP SPLASHZEN