LIMITED SUPPLY - SELLING FAST!
Regular price
$99.00
Sale price
$99.00
Unit price
per
Sale
Sold out
SplashZen creates bath time fun without the mess by keeping water where it belongs!
Baths are a great way to spend quality time and let kids get their wiggles out. It also promotes water play, an important sensory activity for young minds and bodies.
But that doesn't mean you have to sacrifice your bathroom (and sanity) to water messes.
SplashZen lets kids be kids without ruining your floors, baseboards, walls, clothes, and mood.
This product's most-loved features include:
The clear, waterproof material is flexible, making it easy to reach your kids while washing them or in an emergency
A suction cup barrier strip keeps water from going under the guard
An easy-grip handle allows you to open and close the guard with a single hand
The material stays looking and smelling great if left extended to dry after baths
The guard stores seamlessly in its own spool or can be removed when not in use 
It's a bath time game-changer.
Watch the video:
Share
Good product
Bought this after hearing water hitting the tile floor, after setup it does a pretty good job of keeping water inside the tub
I wish I had bought this sooner
Our daughter has sensory issues and water play is one of the only ways she expends energy, so bath time is extremely exciting for her and extremely messy for me. This guard is saving our walls, floors, and other bathroom items from getting soaked. It also prevents her from throwing toys out of the tub. Amazing product, 10/10 has made my life easier
Awesome!
I don't have any complaints! I don't like getting splashed because it overstimulates me & this thing was amazing during bath time! It's super easy and quick to set up, and it also more transparent than I thought it was going to be which was one of my worries!!
Awesome tool
Did not know how much we needed this. We have 2 little ones who constantly splash and make a mess this solves that for us!
View full details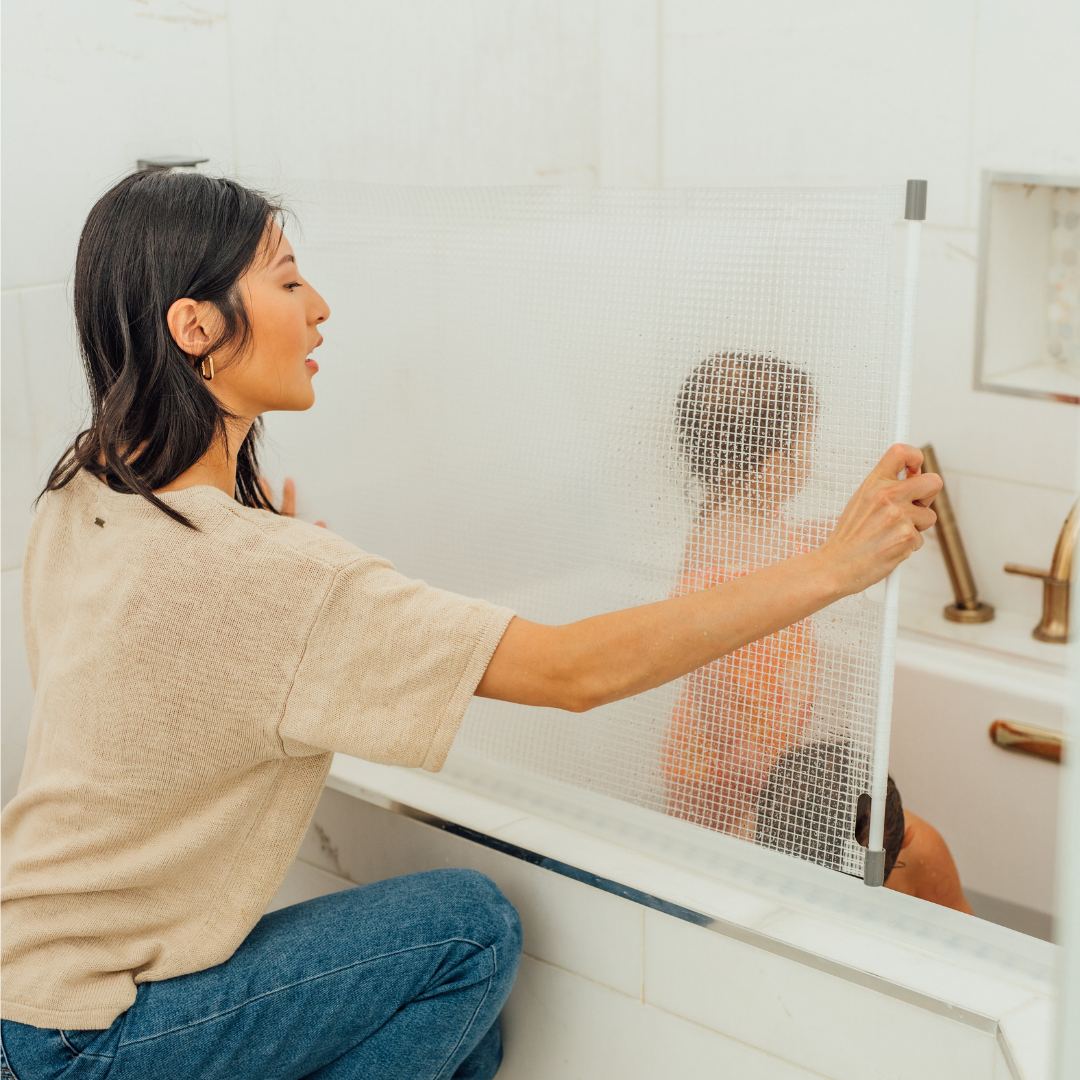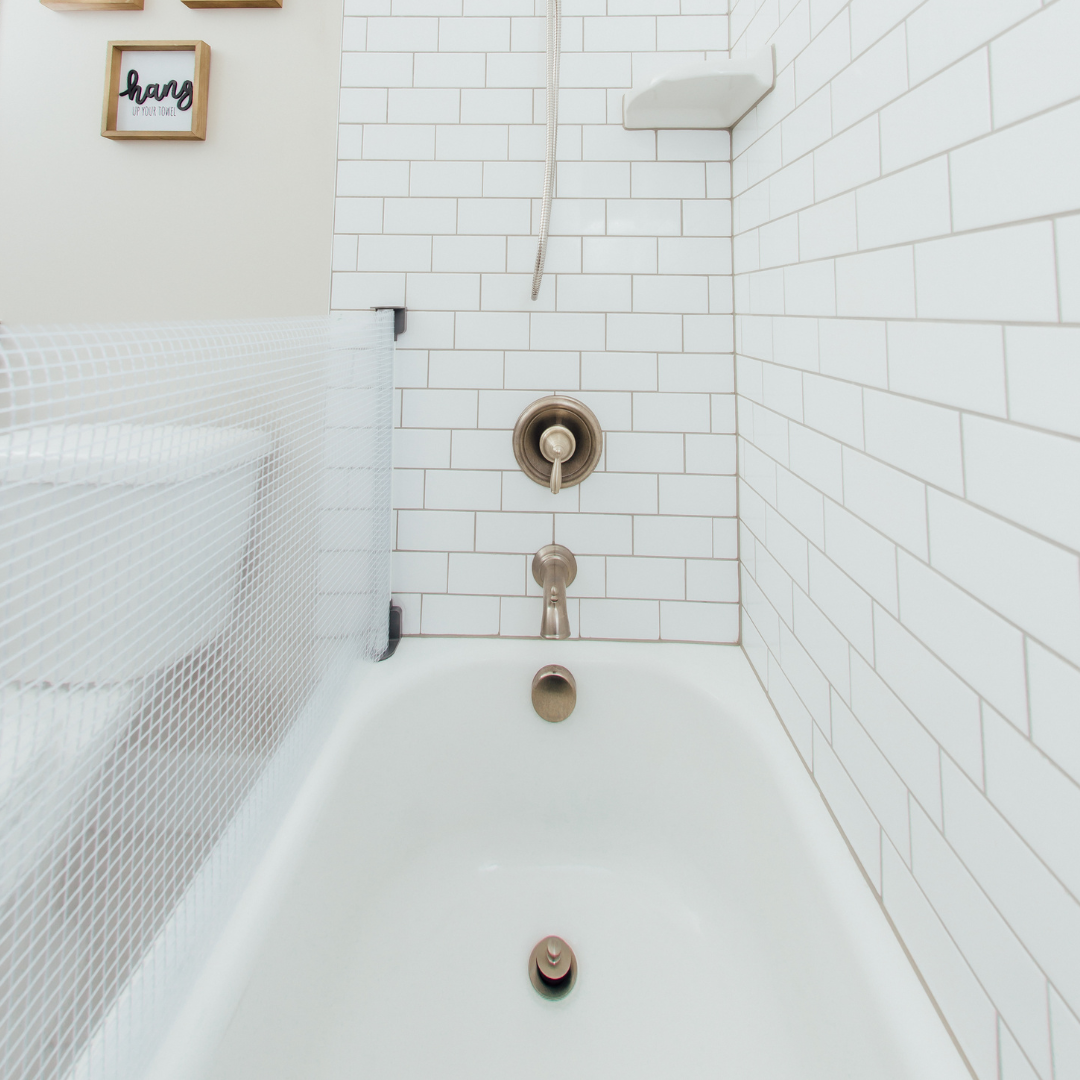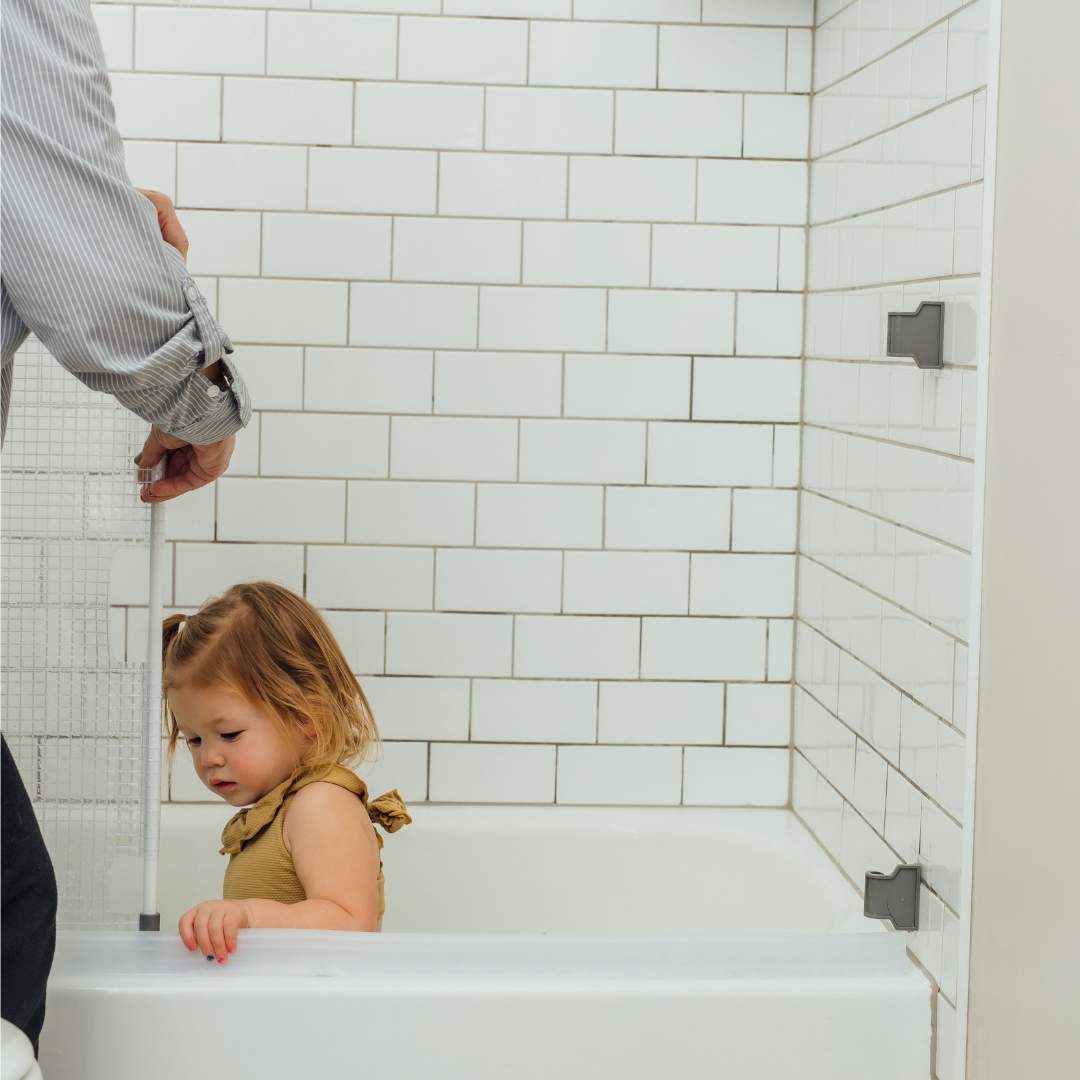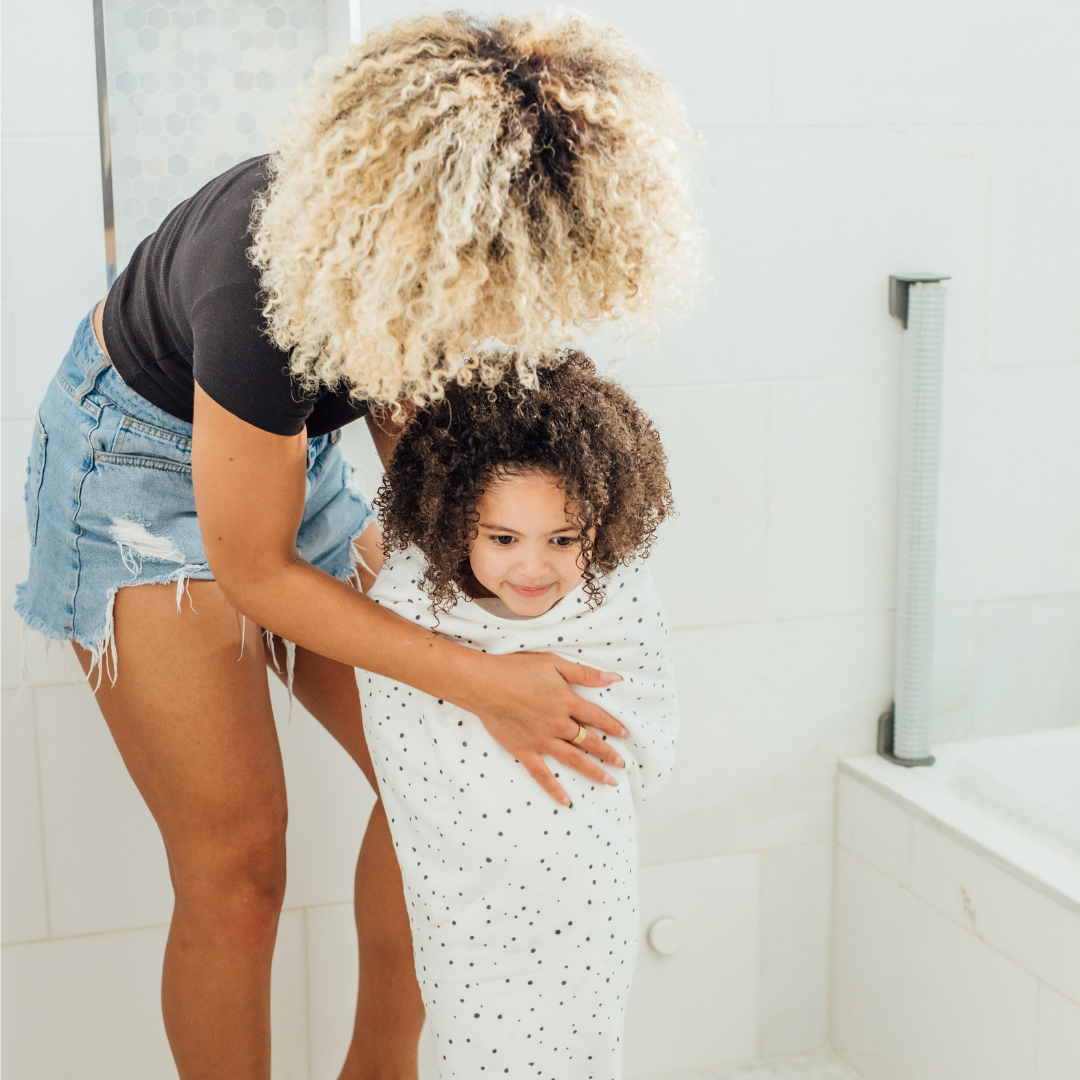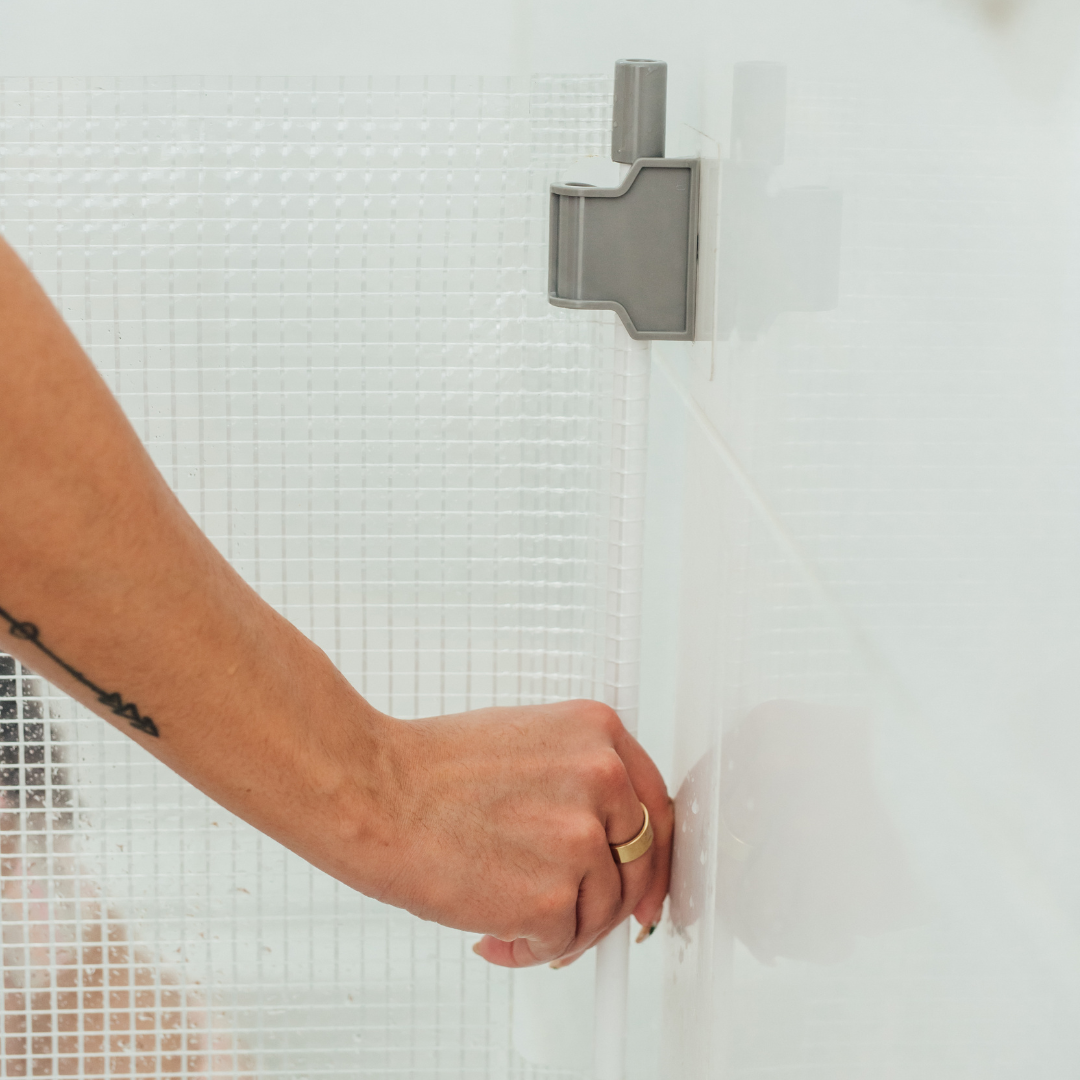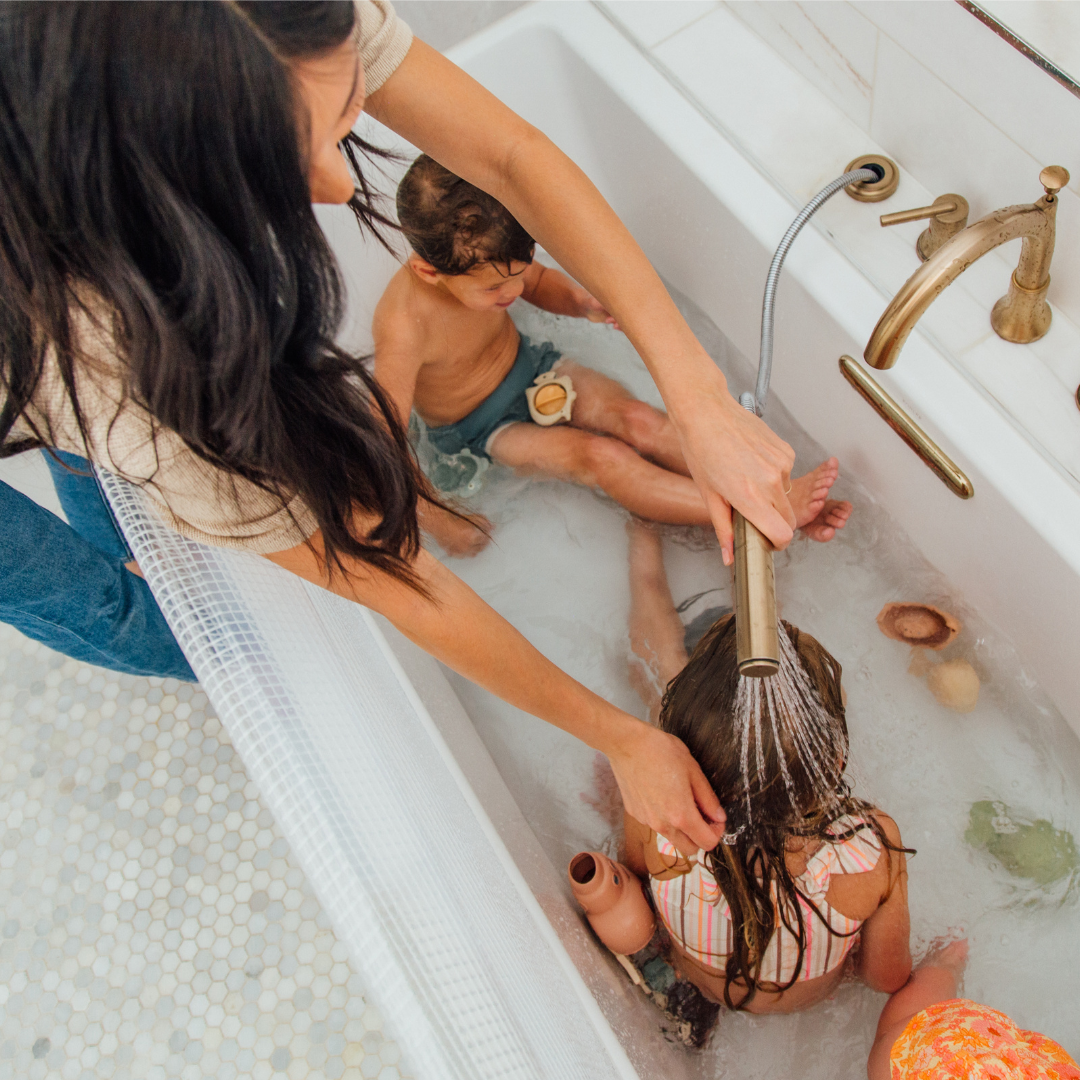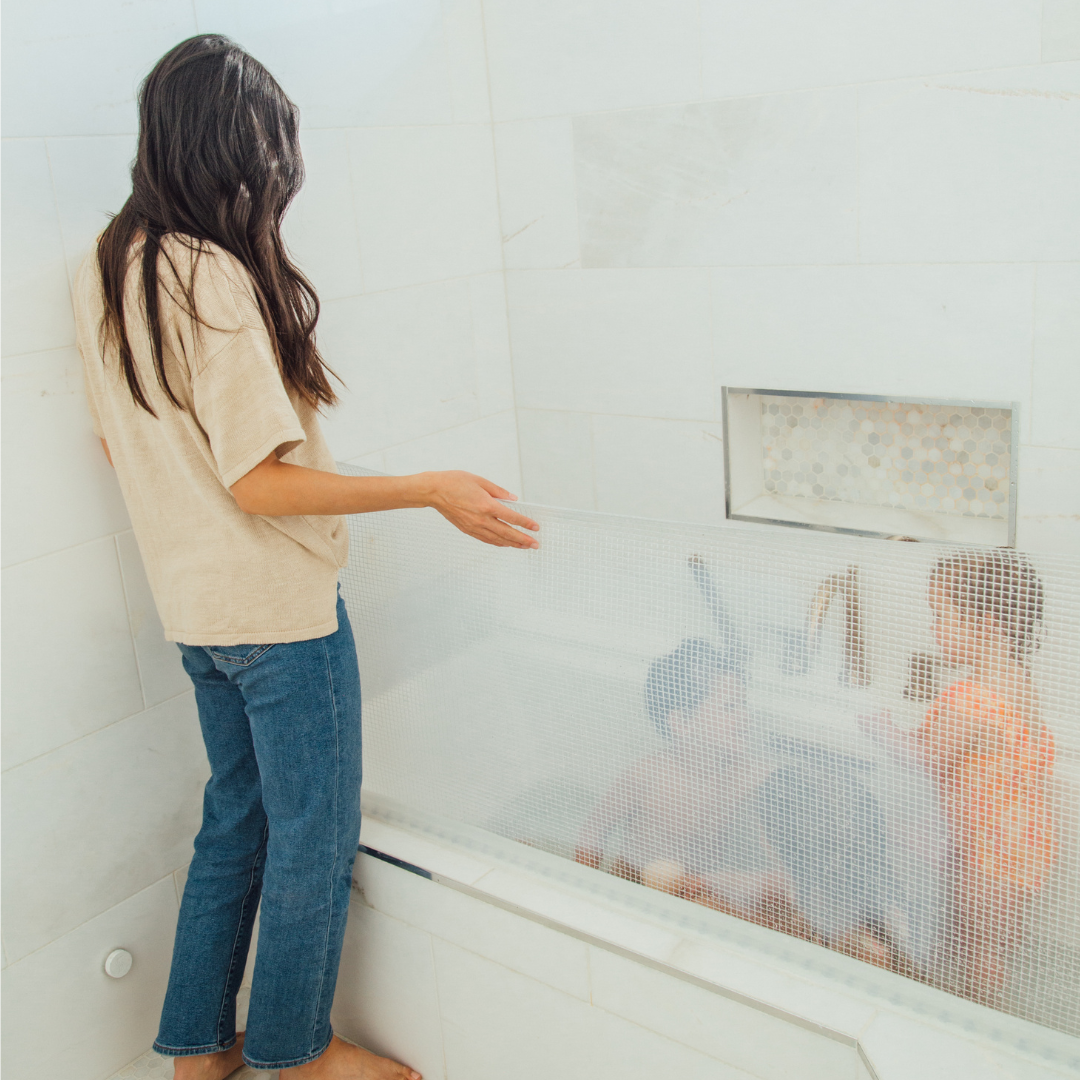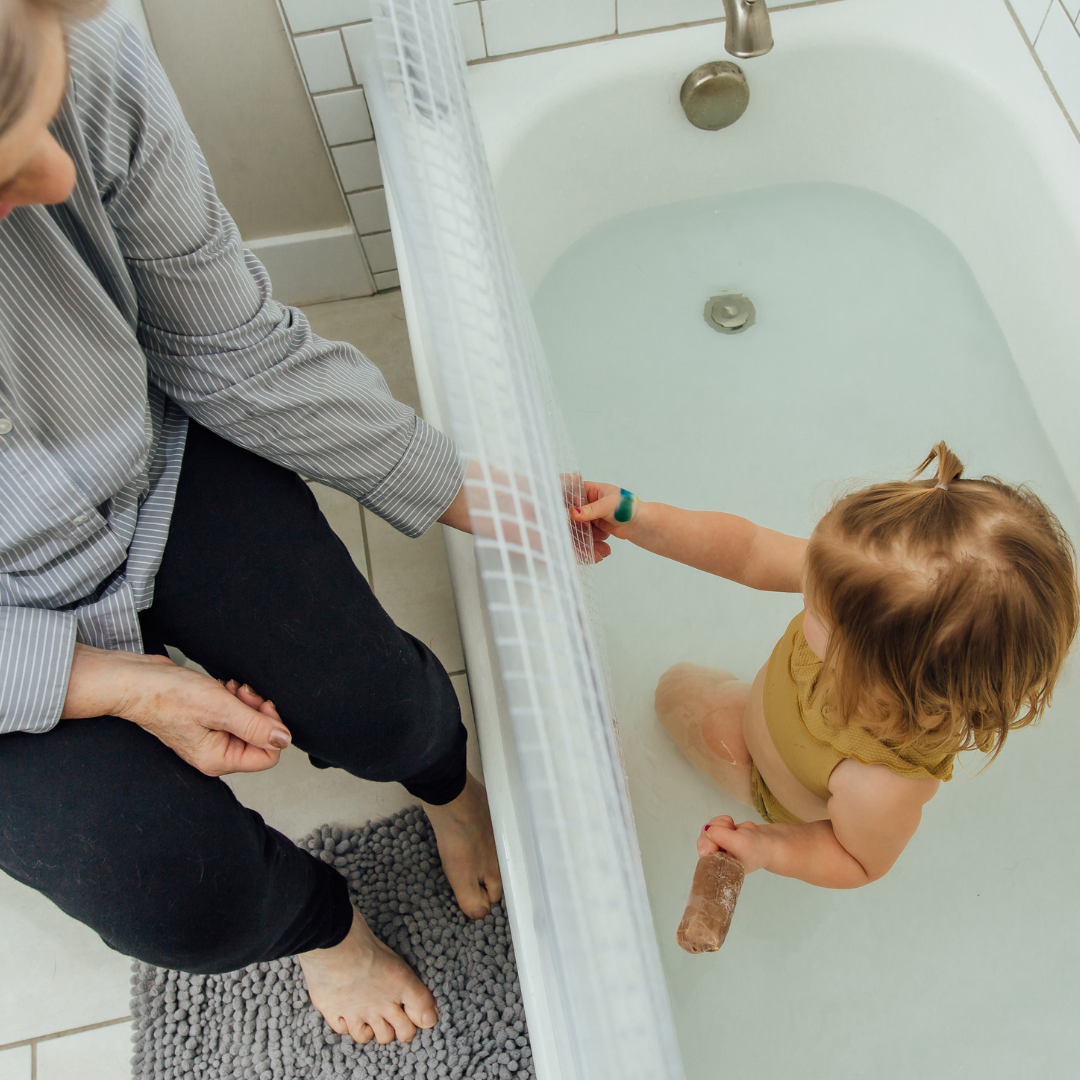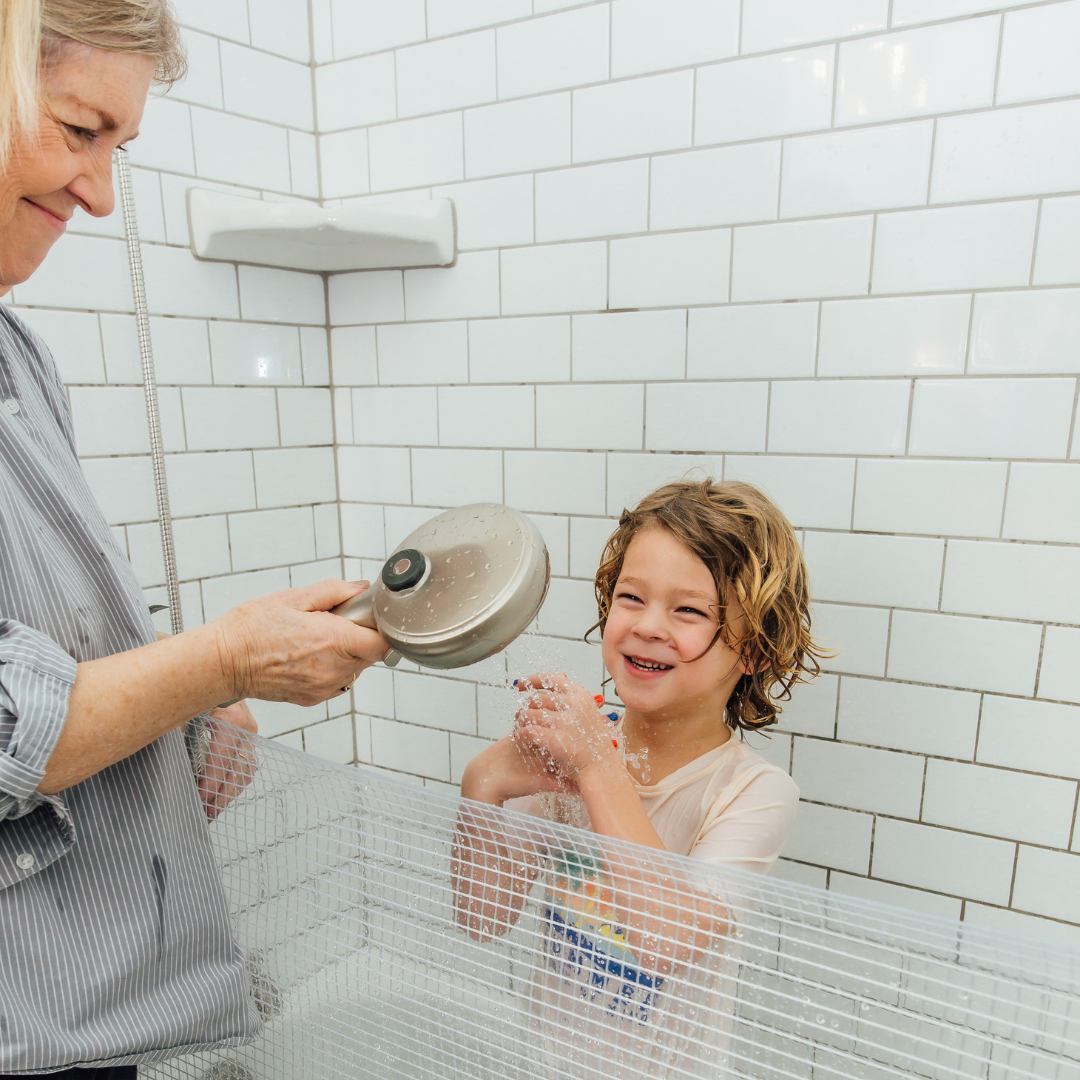 MORE ABOUT THIS PRODUCT
THOUGHTFUL FEATURES & BENEFITS

The shelves are sturdy, waterproof, and can be installed on any flat surface with the included sticky pads — no drilling required.
Get a small and a large shelf for one low price.
They can hold a lot, including large, heavy products, without budging.
Add hooks (included) on the bottom to hang additional items for even more convenience.
Water drains out from the bottom so the shelves stay clean day after day. 
SUGGESTED USES

Use in any bath tub or shower to add additional shelving so you can keep your products organized at the perfect height.