LIMITED SUPPLY - SELLING FAST!
Regular price
$99.00
Sale price
$99.00
Unit price
per
Sale
Sold out
Use SplashZen to turn your bath tub into a dog wash, keeping water and shakes where they belong!
Enjoy washing your fluffy friend like never before and protect your floors, baseboards, walls, clothes, and mood from water damage. 
This product's most-loved features include:
The clear, waterproof material is flexible, making it easy to reach dogs of any size when they're in the tub
A suction cup barrier strip keeps water from going under the guard
An easy-grip handle allows you to open and close the guard with a single hand
The material stays looking and smelling great if left extended to dry after baths
The guard stores seamlessly in its own spool or can be removed when not in use 
We recommend using a detachable, hand-held shower head for the best possible dog-washing experience. 
SplashZen is a game-changer for pet owners! 
Share
Apartment dog bath - less stress
My partner bought this for me because I live in an apartment and dog bath time is STRESSFUL. Every shake makes me clench my jaw. Now my bopper can shake and shake and the drops stay put!
Game-Changer for Bath Time!
The Splashzen has changed our bath routine completely! My bathroom stays dry and helps contain my dog from jumping out and getting water everywhere. 10/10 recommend!!
Bathing 2 poodles
We have 2 standard poodles (siblings!) who we like to keep nice and clean. One gets nervous taking baths, but this helped her feel safe while we were washing her. I reached under the guard and washed her while stying close. Every shake it kept it in! My only compliant is having to leave it open to dry, but it does dry completely overnight.
Baths all year long
We live in a cold climate so we can't bathe our pooch outside most of the year. This lets us give baths all year long without having to freeze outside. Our dog stays cleaner because we bathe him all the time now!
View full details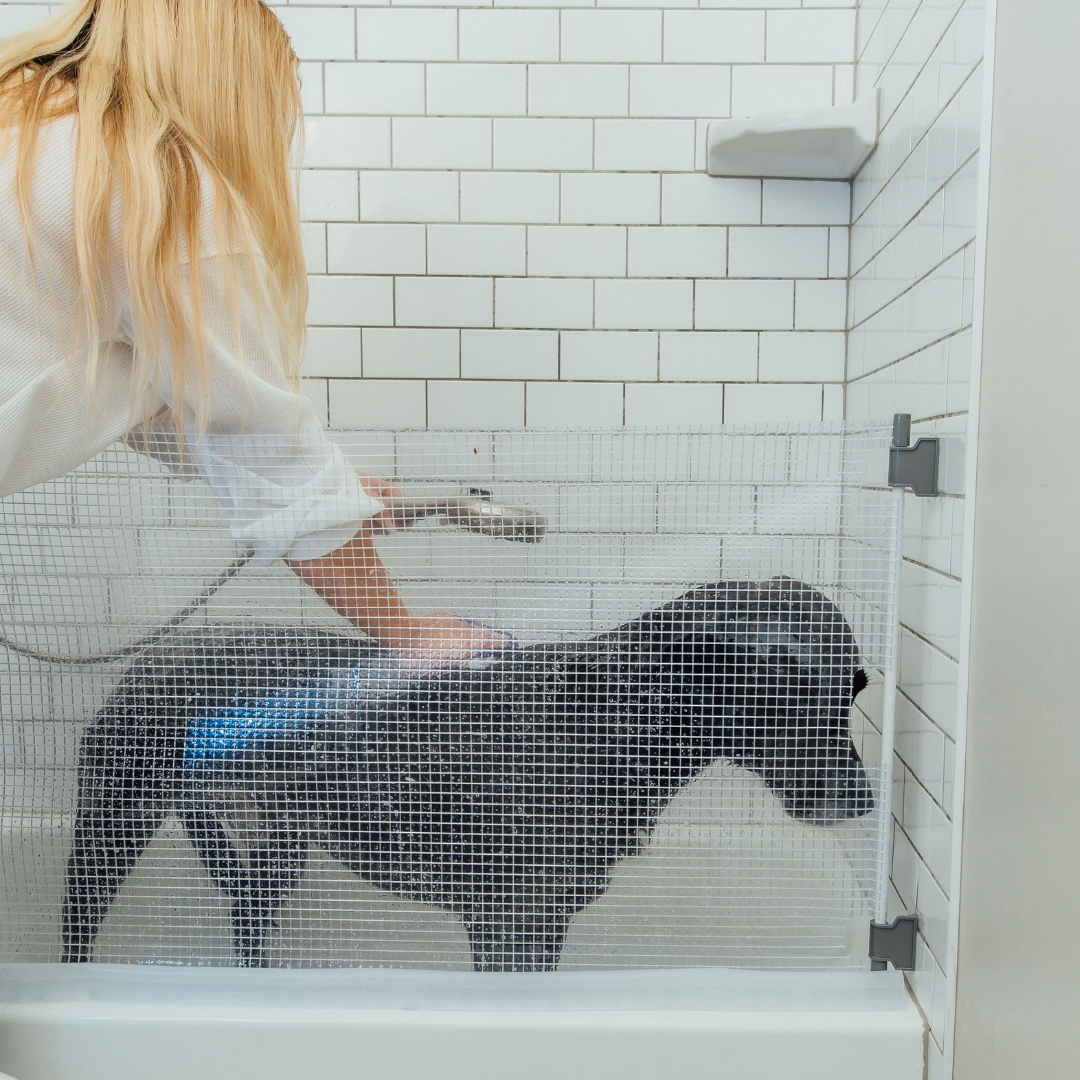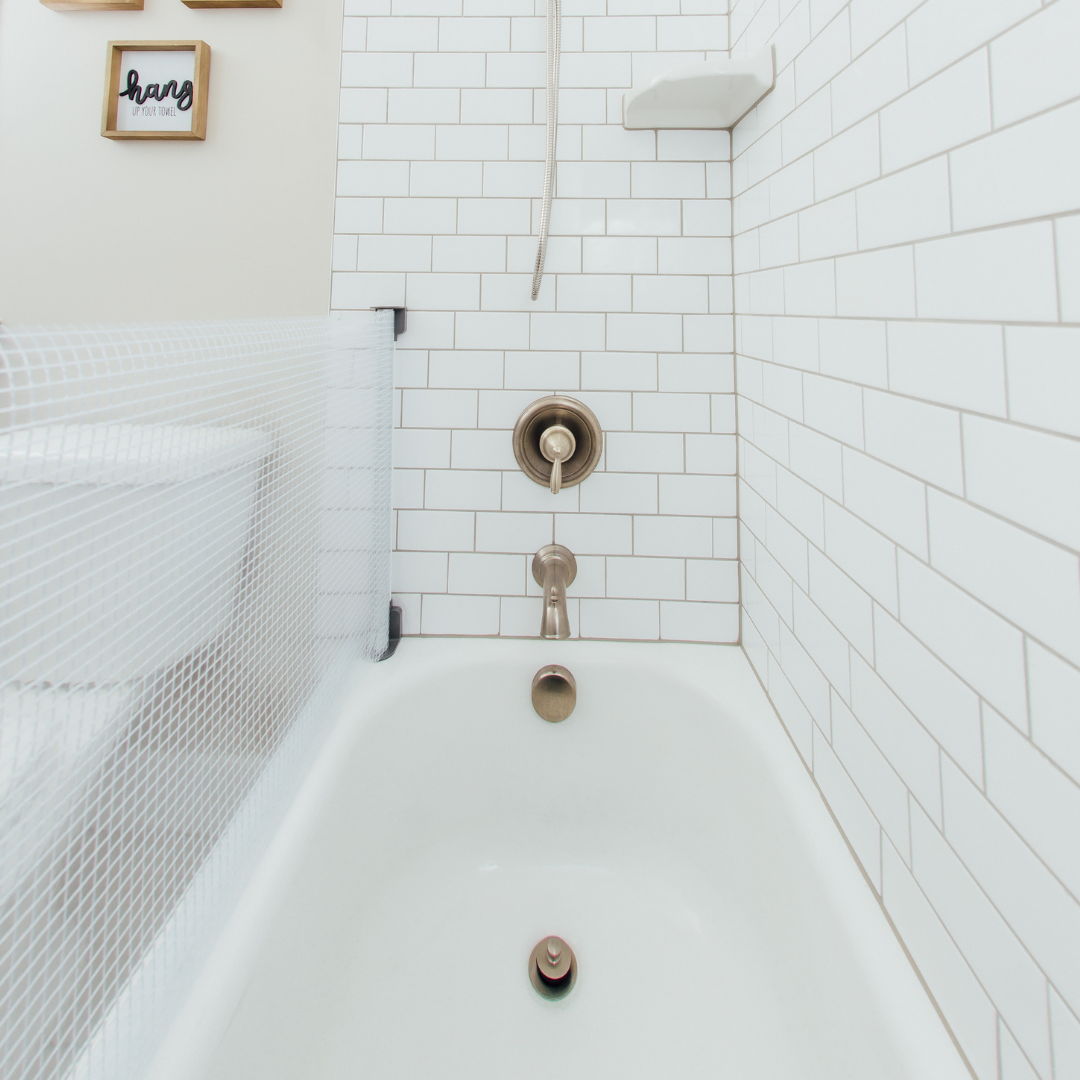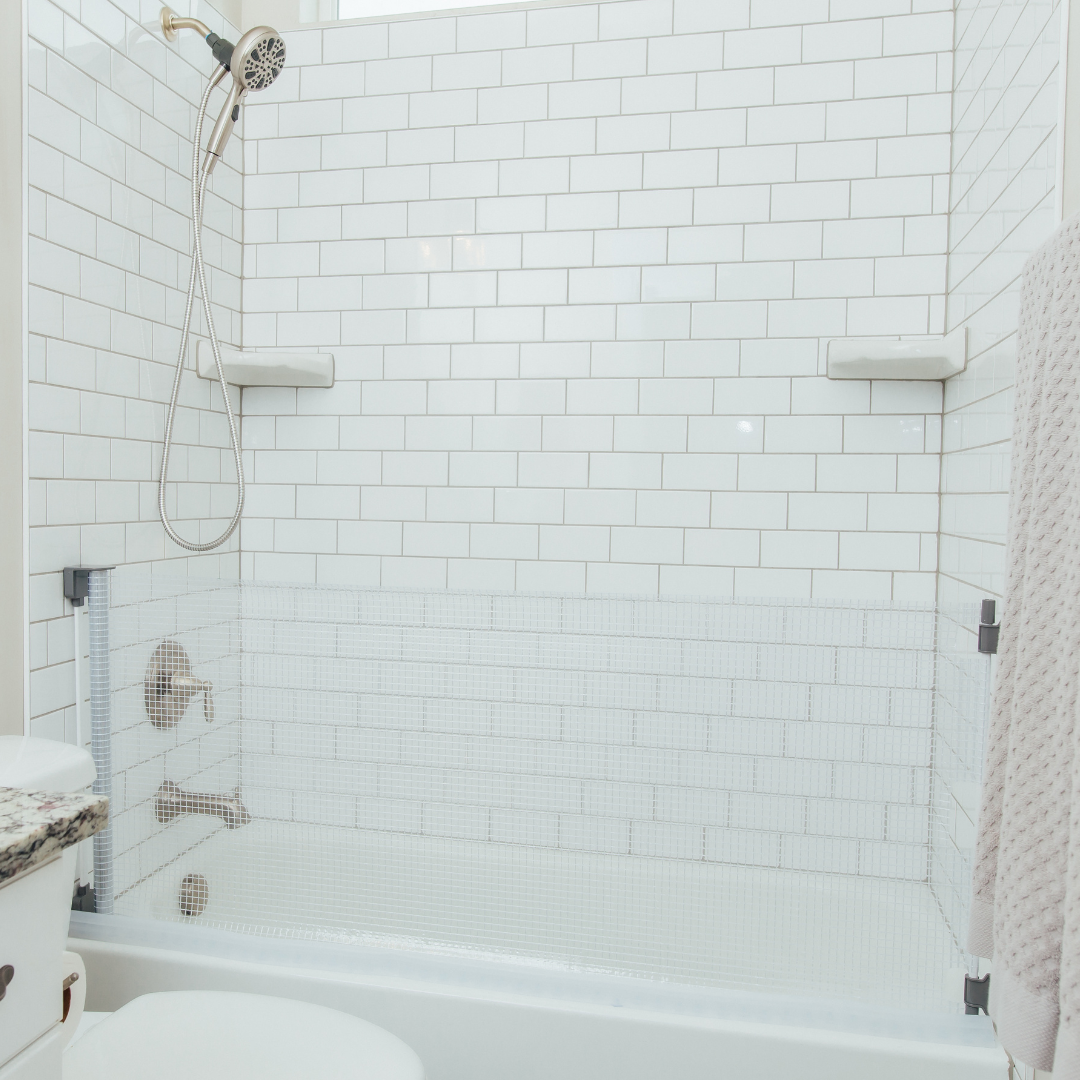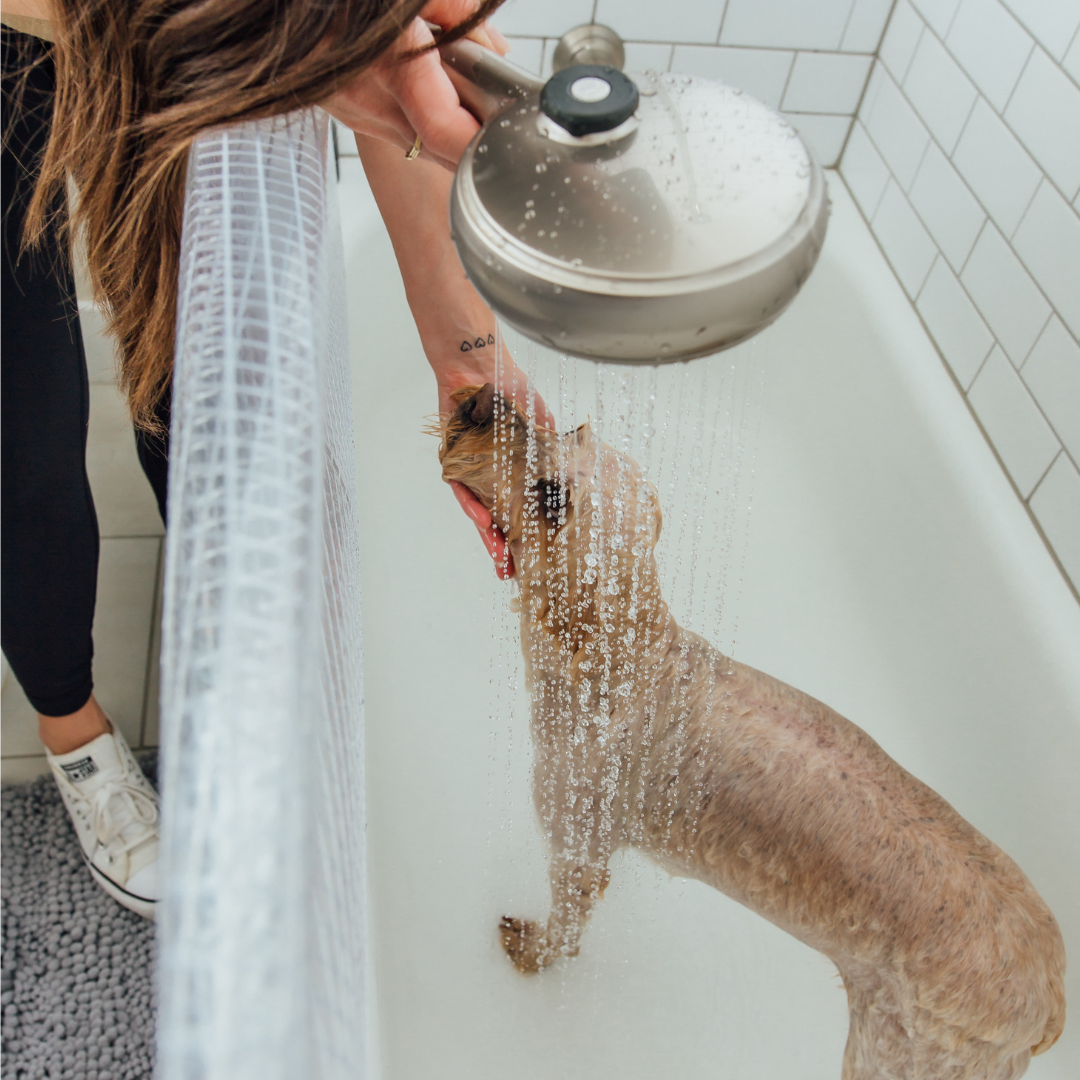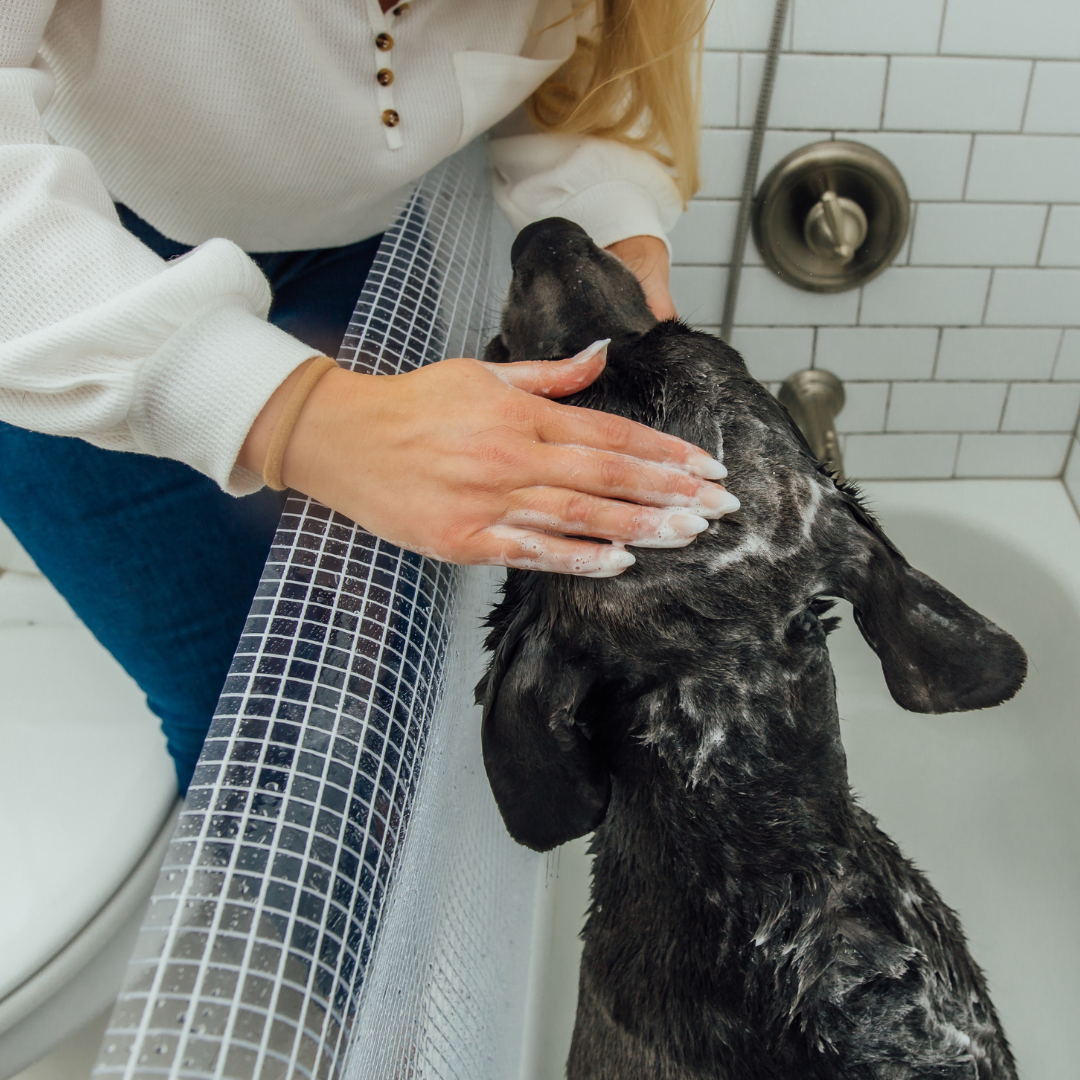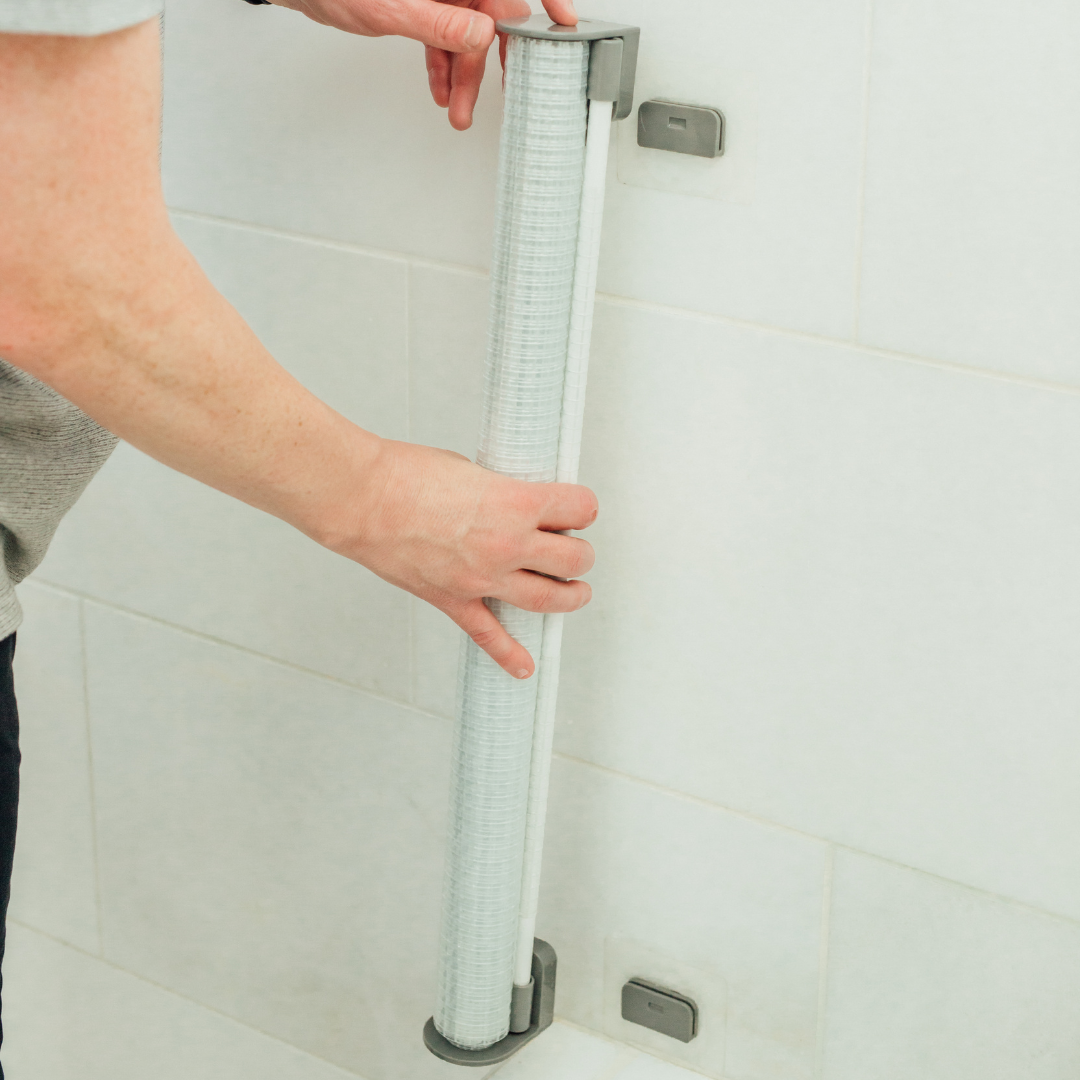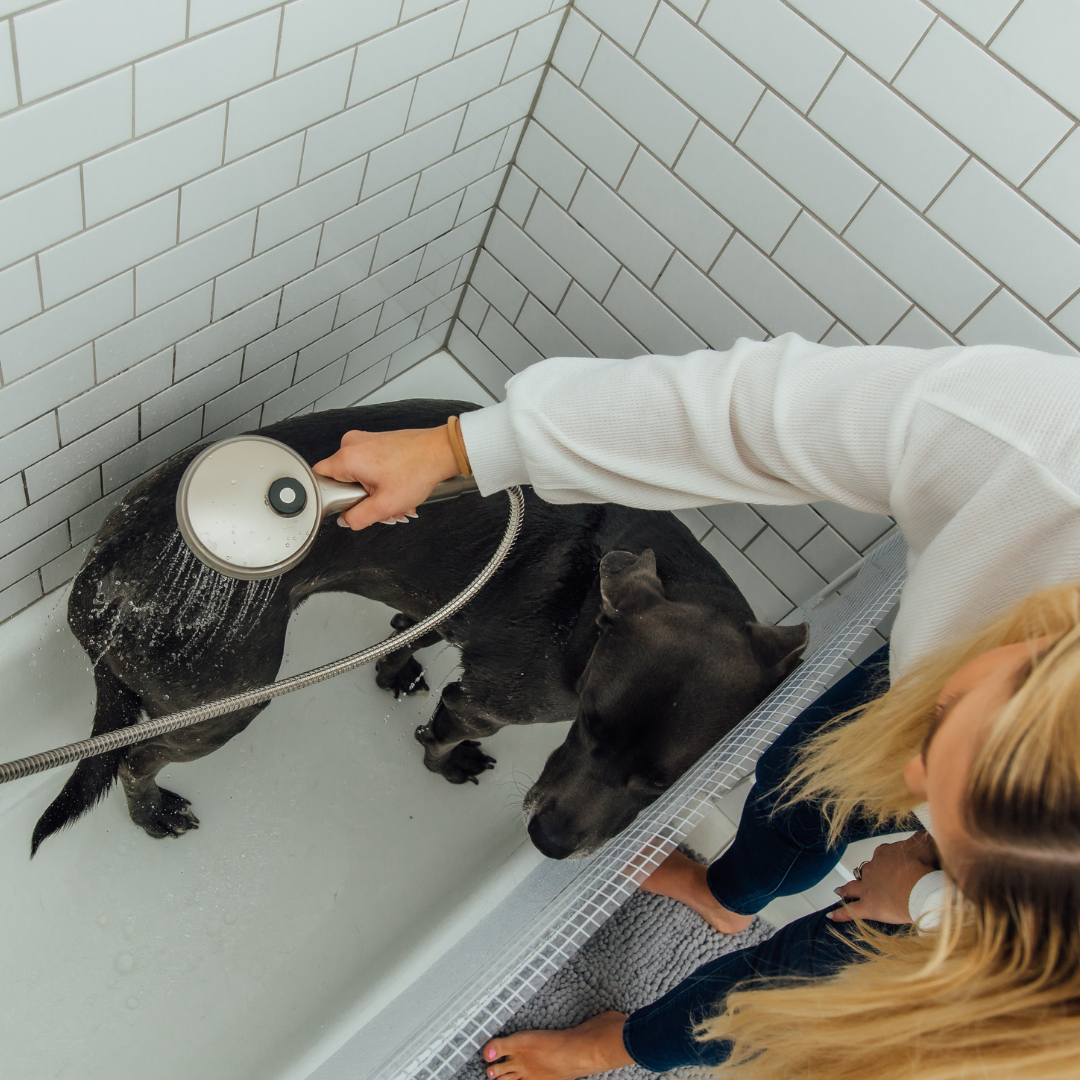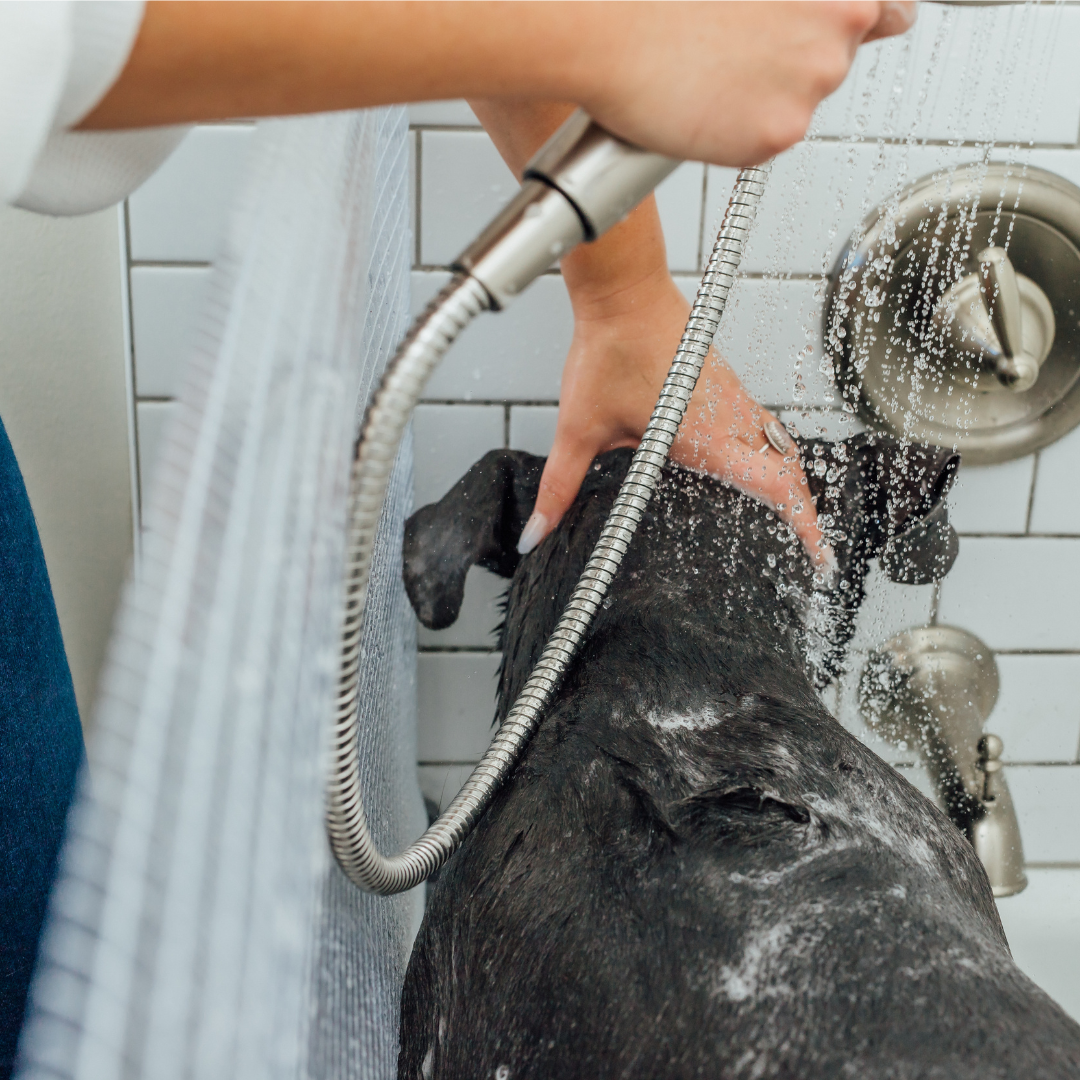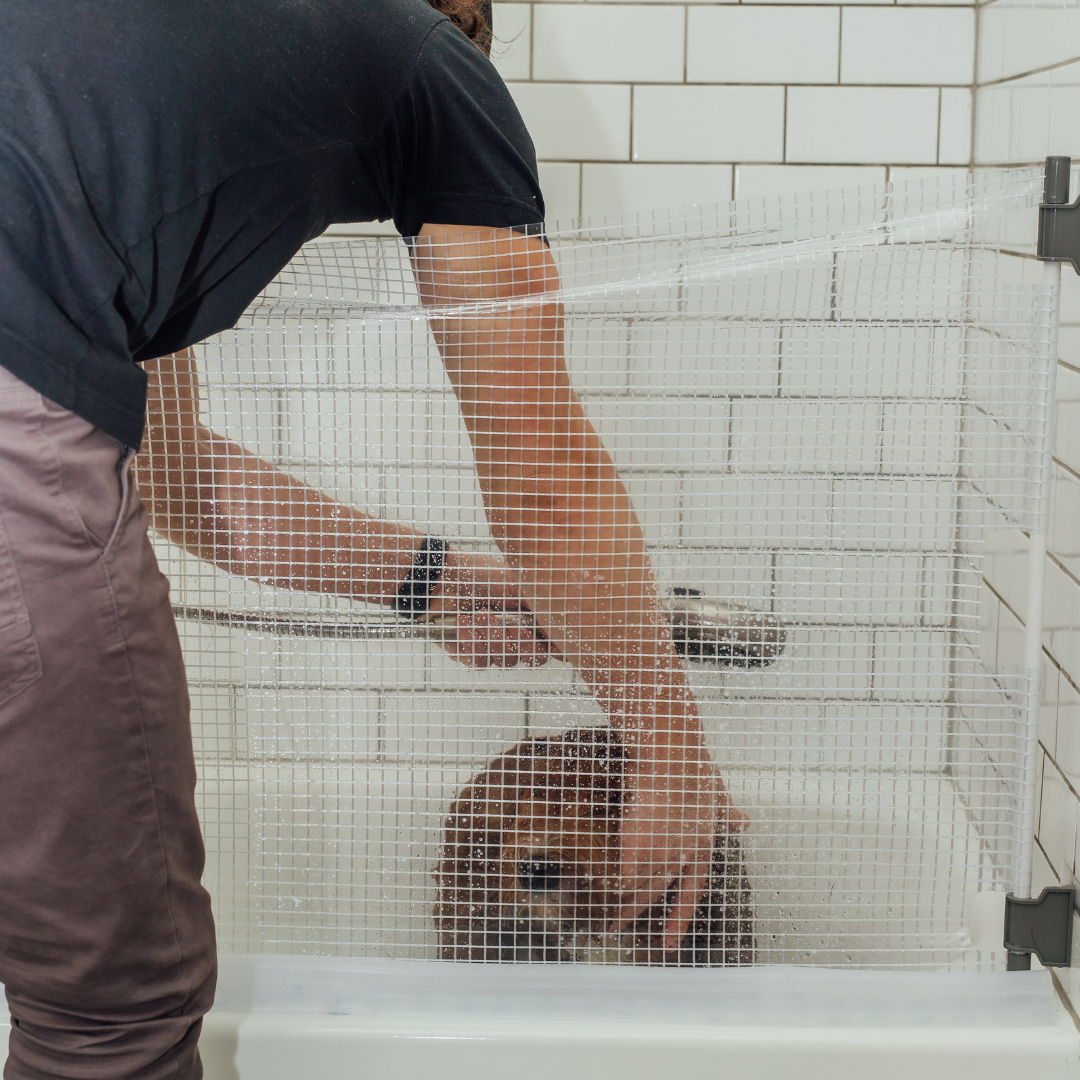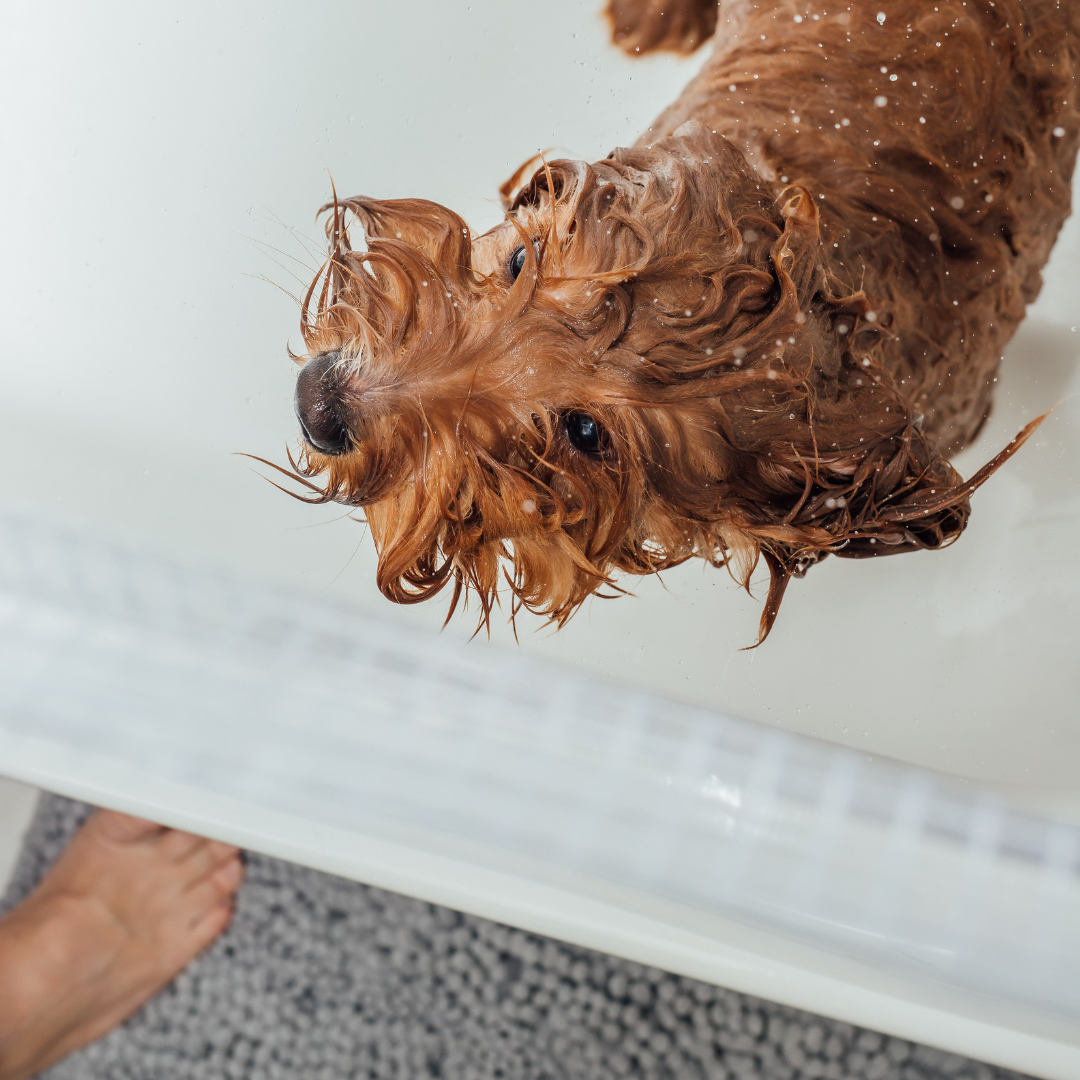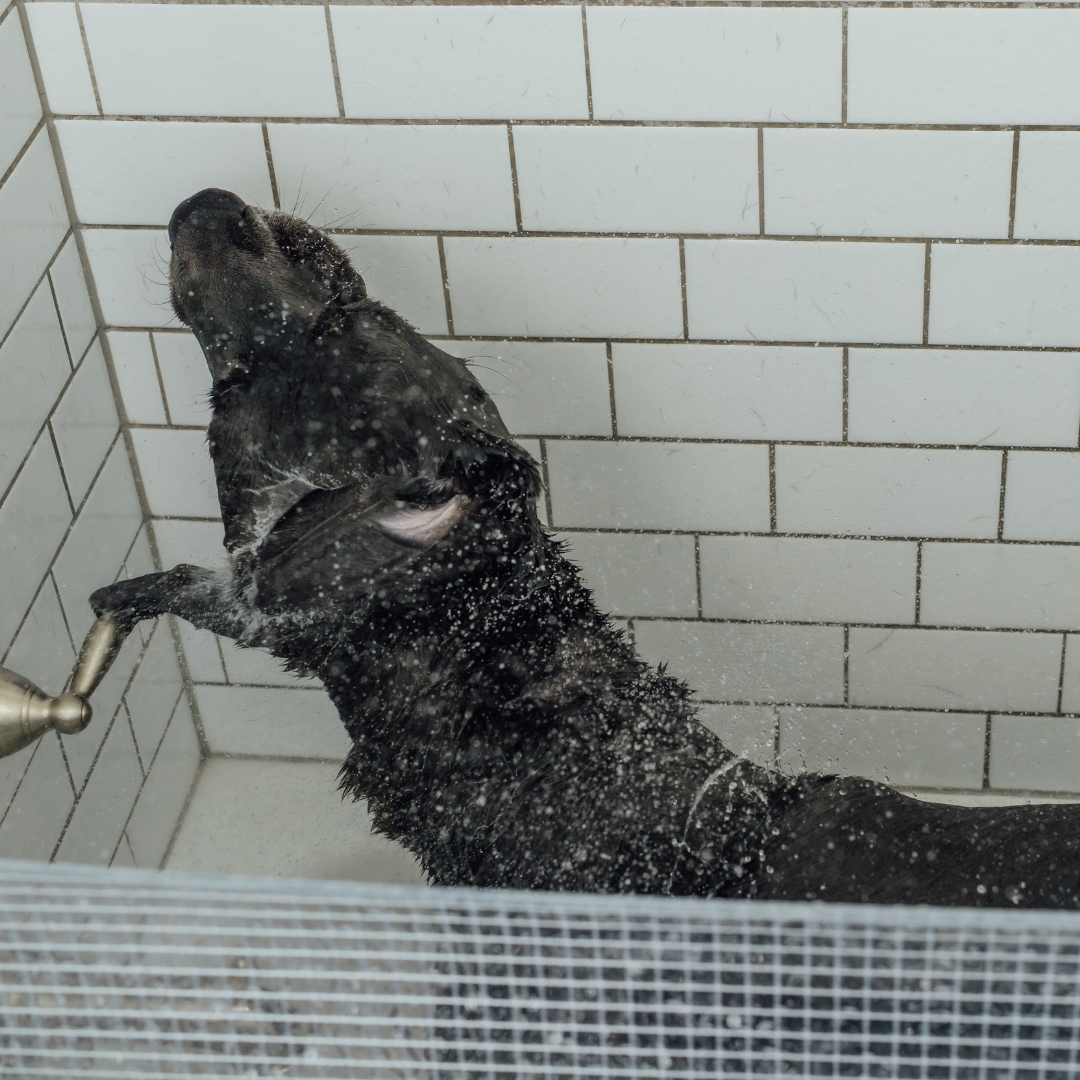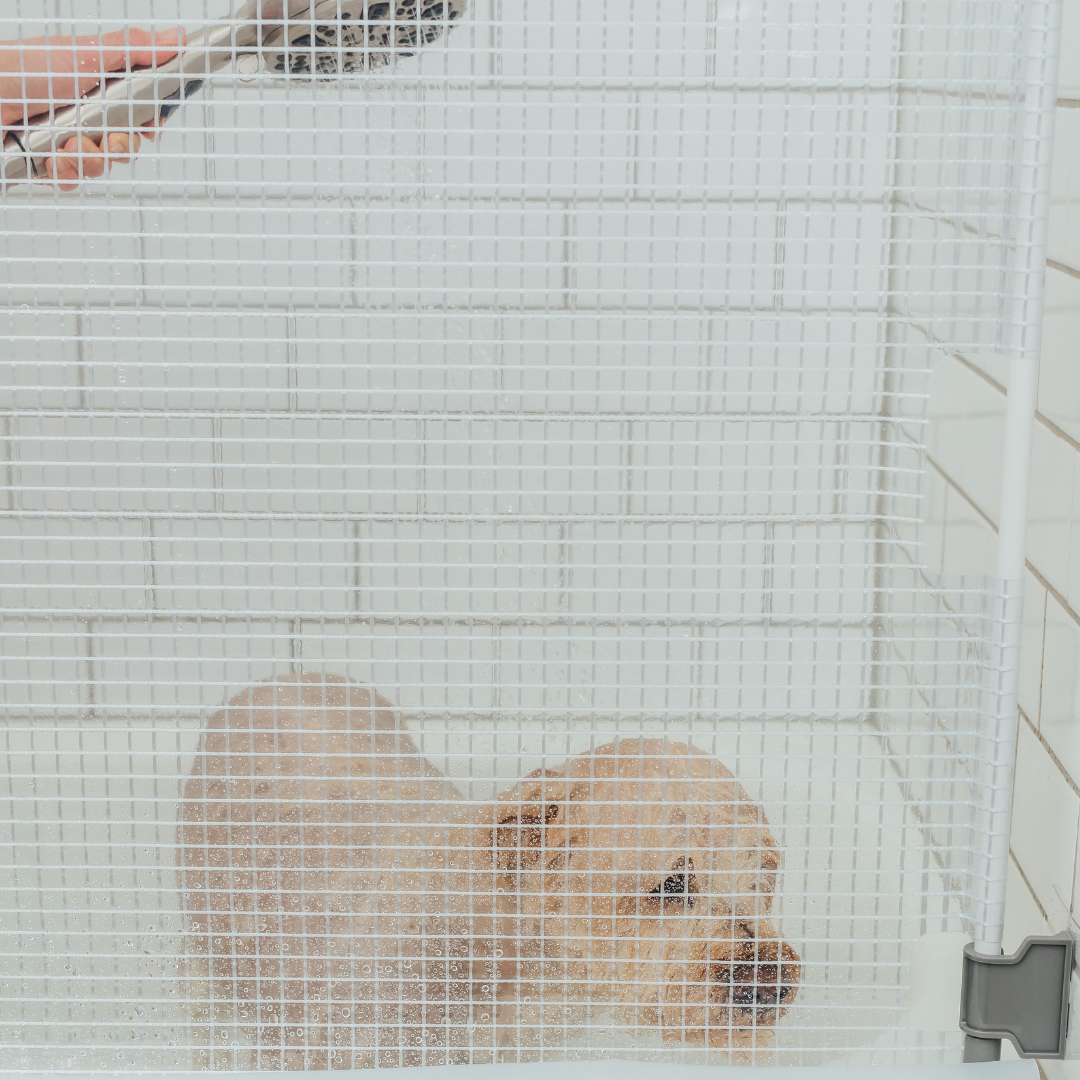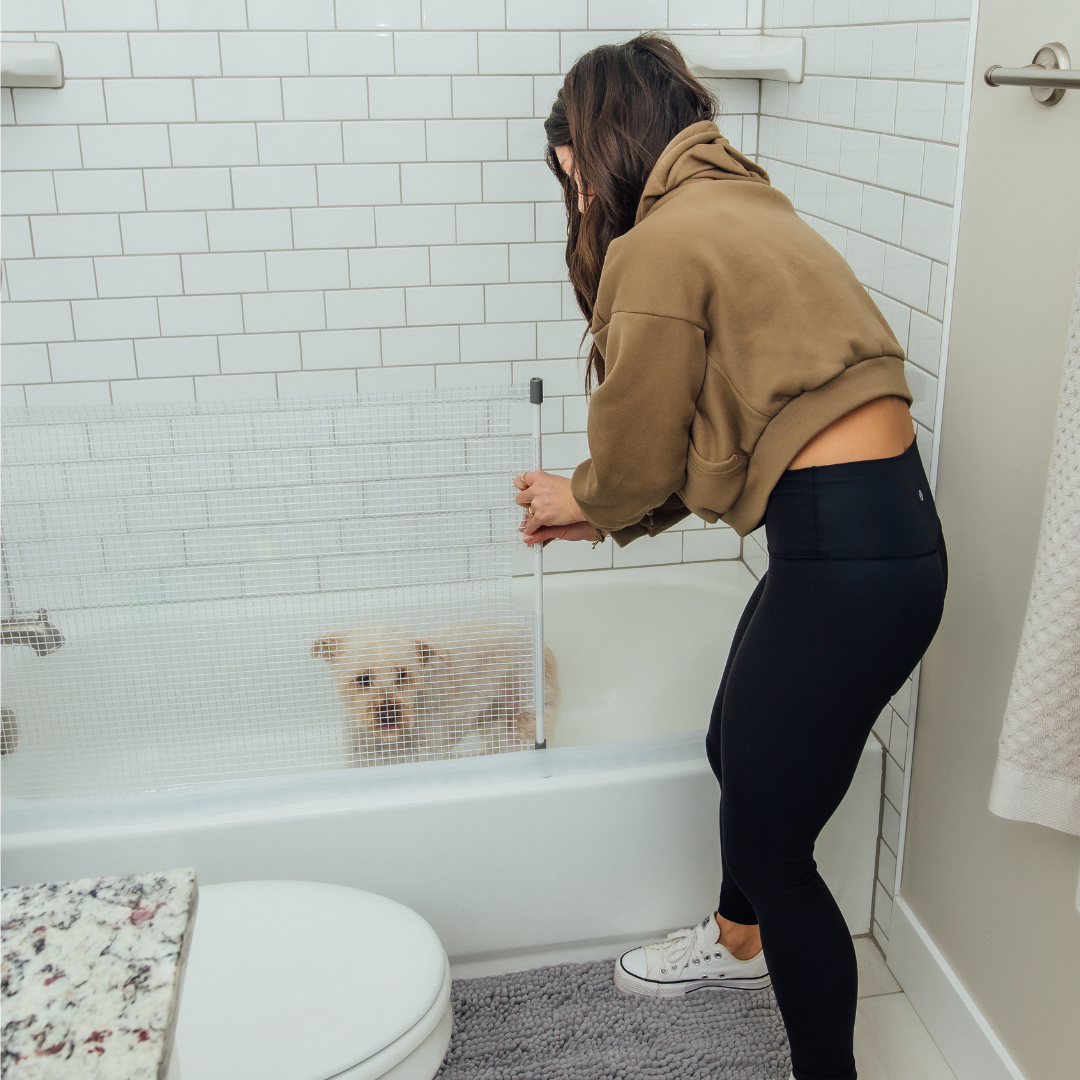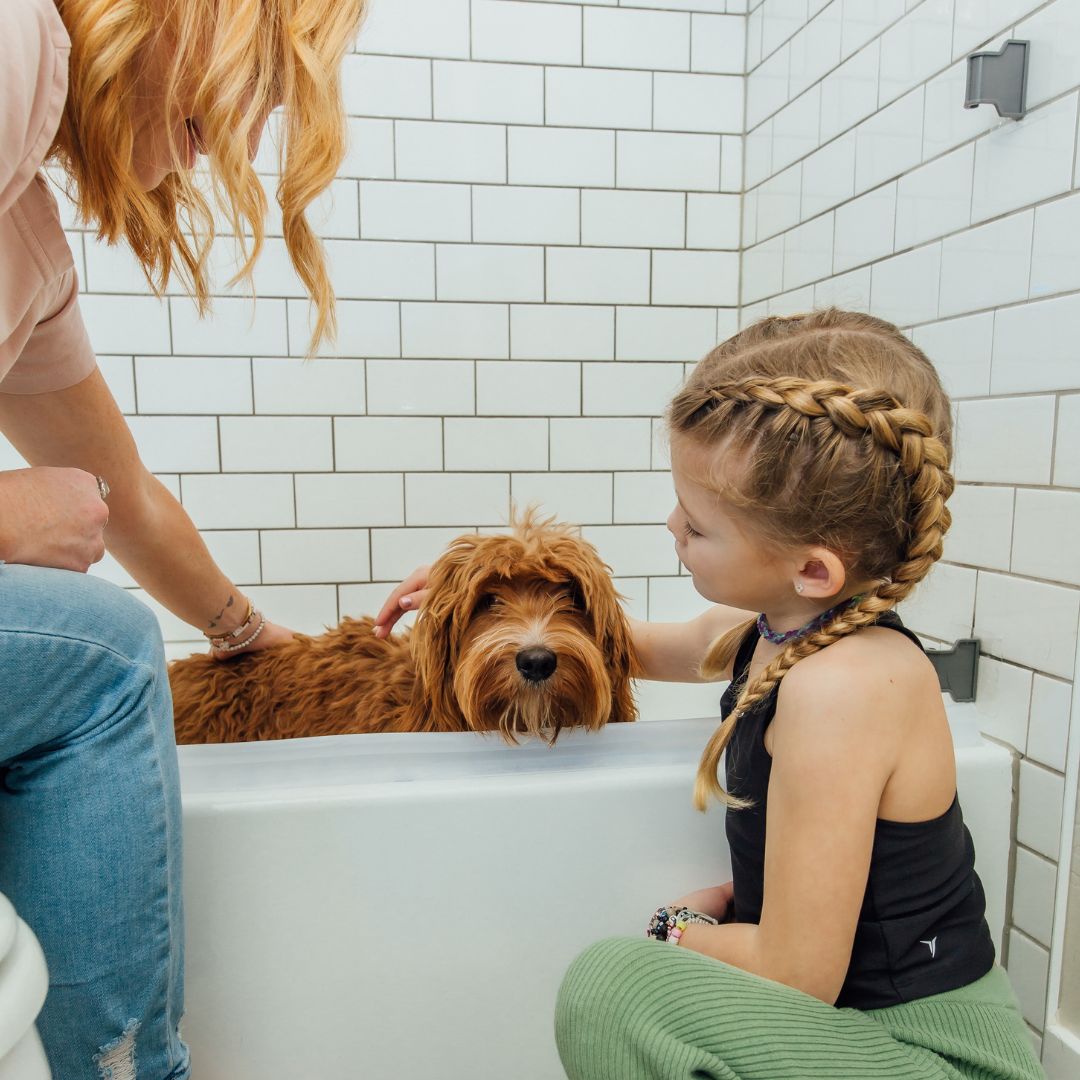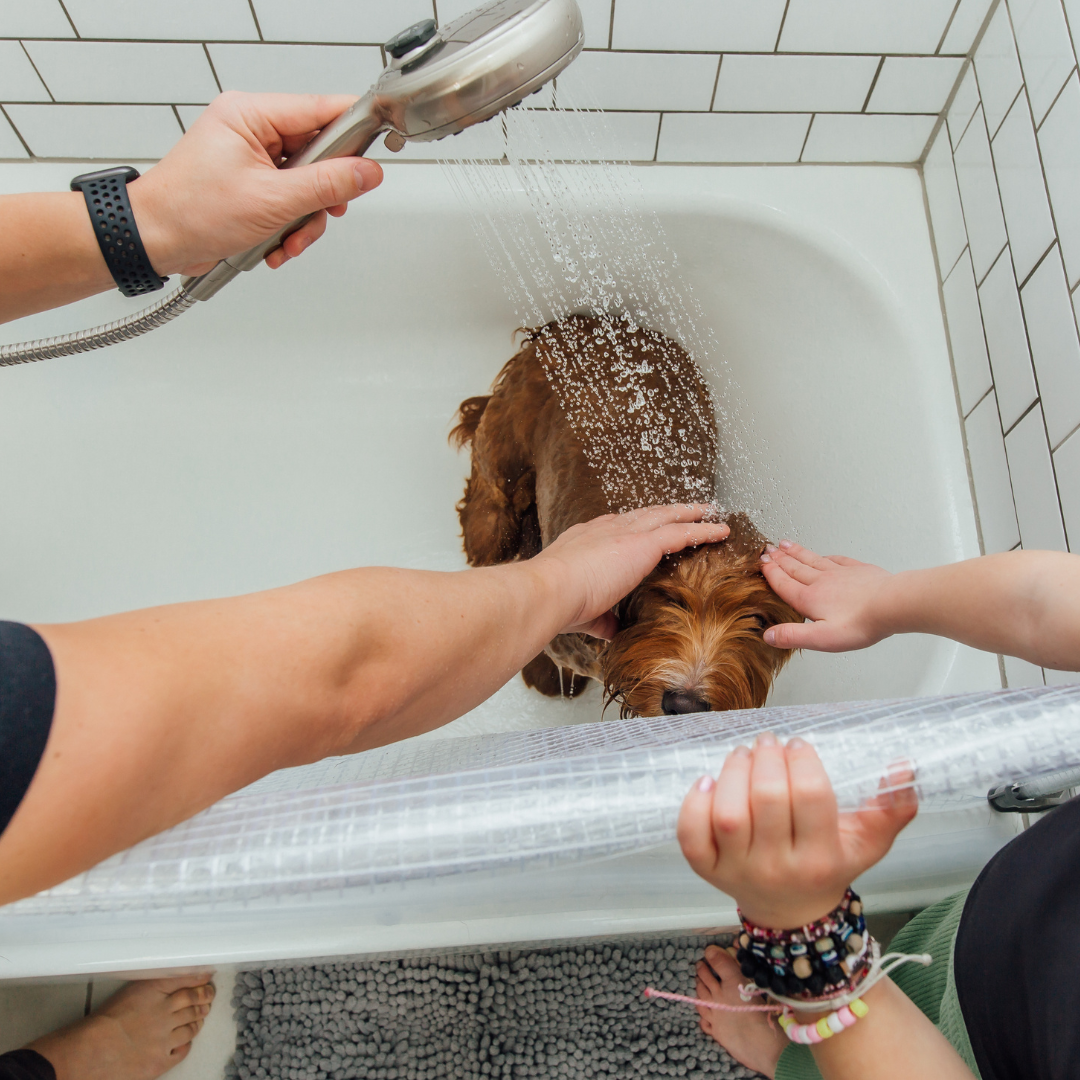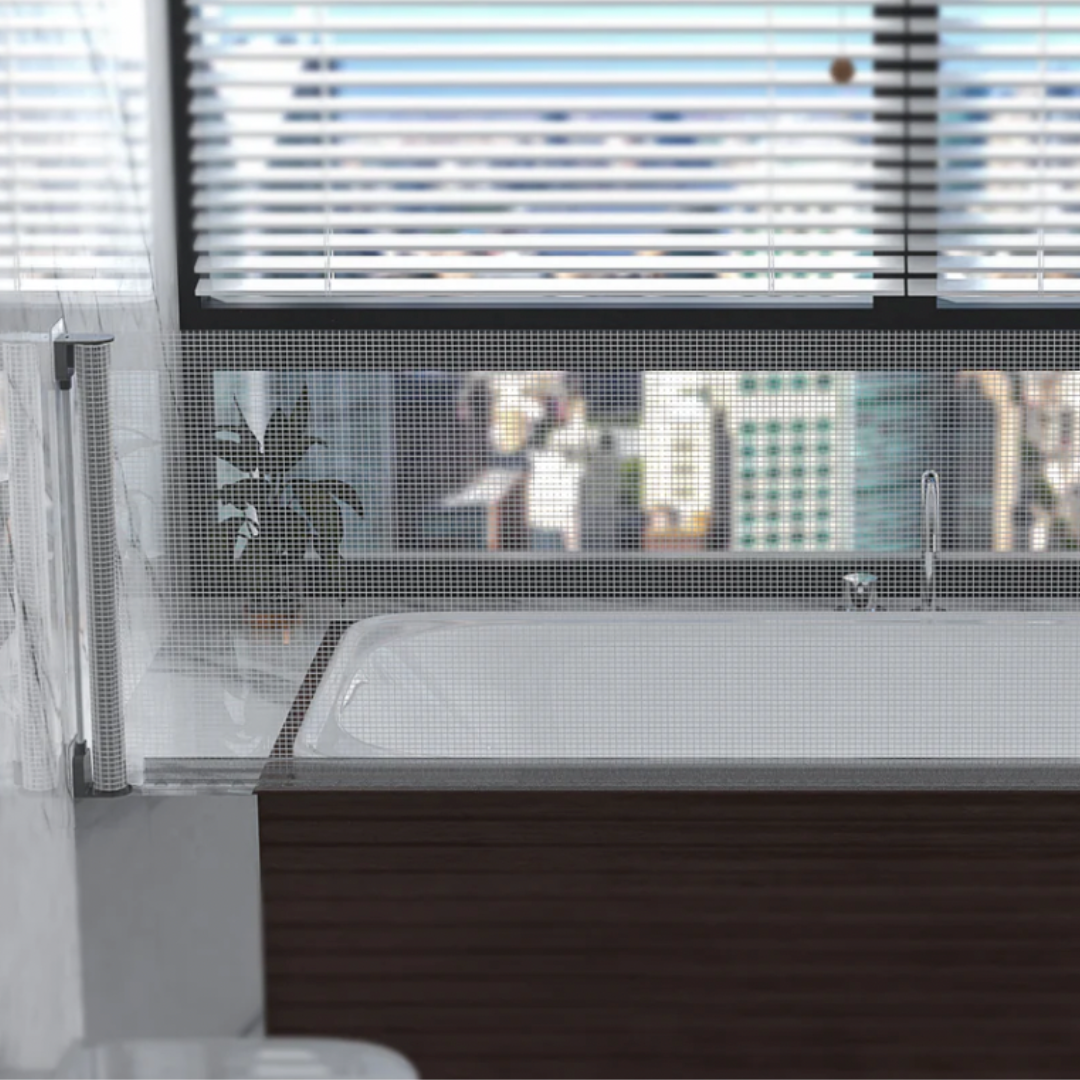 MORE ABOUT THIS PRODUCT
THOUGHTFUL FEATURES & BENEFITS

SplashZen was carefully designed to keep water in the tub and minimize messes while you bathe your dog.

Attaches to a standard shower/tub insert or any tub with walls using included sticky pads

Rolls smoothly in and out of its own spool, making it easy to get dogs in and out of the tub

Easy-grip handle so you can hook and unhook the guard with one hand

Clear, waterproof material that keeps water in but allows you to see your pets

Material flexes so you can reach dogs during bath time

Suction cup barrier strip runs along the bottom, creating a reservoir to keep water in the tub
SUGGESTED USES WITH DOGS

Use SplashZen to keep splashing and messes contained while you bathe your dog.

We suggest extending and hooking the guard, then reaching over to bathe your dog. The material flexes so you can reach even the smallest pup.

This works great with a retractable shower head, but can also be used with a traditional bath with a pitcher and cup.

For installation and use instructions, including product safey warning, visit the instructions page
MATERIALS

SPLASH GUARD
PVC Mesh, Aluminum Alloy Rod, Aluminum Alloy Spool, Coated Metal Handle

STICKY HOOKS
ABS, Organic Material Sticky Pads

STICKY PADS
ABS, Organic Material Sticky Pads

SUCTION CUP STRIP
PVC